full disclosure. I do not like Steve Coogan.
But when the Guardian asked me to interview the controversial funnyman, I jumped at the opportunity — and not only because I've been replaced by a younger presenter on BBC This Time, I have time on my hands.
I arranged to meet Kogan for lunch and let him choose the place. It is a measure of a man that he chooses a location minutes from his home and more than two hours from my house. First impressions are not good. I'm amazed at how slight Cogan is. Although we look alike, Kogan totally cuts a weaker figure – his shoulders are noticeably narrower as he stands, which one, two inches shorter than me? Then again, this might be his situation, which fell apart due to years spent stooping over a laptop or looking at people (a left-wing kogan). His head is wider at the top of my head and his hair is not very good.
He wears a cream shirt, under a thick shirt or a light jacket – "hut", which, I must admit, is a kind word. I find myself thinking of other composite clothing—a hoodie, leggings, slacks, and jeggings—before I remember that tights actually exist.
We are looking at the lists. Would I be happy to interview him in the Guardian and not, say, the Daily Mail?
"I don't particularly like the Guardian or The Daily Mail," he says. "There are writers in the Guardian that I love. It's just their "witty" columnists that I find quite unfamiliar.
I'll take his word for it. I don't actually read the Guardian, because I've never been able to get past the sheer arrogance of her typeface.
"Is there anything the Guardian? no Want us to talk about? " Asked.
shook my head. "If you want to express an opinion, they have asked you to stick to the identity policy and wild swimming. This is their safe place, their comfort blanket."
The waiter arrived. I order the beef burger which is described on the menu as a "pork" burger [sic]. Cogan's veggie burger is ordered. Is this a metaphor for Kogan's attempts to seem like she's not? I ask him why he didn't order the meat burger, which is the same price and nicer.
Kogan turns uncomfortably and changes the subject. "I've heard good things about your live performances," he said, referring to my compatriot Stratagem Tour, which received very warm response. He's trying to amaze me by saying my show is great – the oldest stunt in the book – but my journalistic skills mean I don't take the bait. Besides, I have work to do. Like all journalists, my main goal is to trick him into spilling something that he would either cancel or write a regular column in the Daily Mail. So I fix it with glare. Why challenge the organization of the press? Surely the government should not play any role in regulating the press?
Coogan rubs his eyes like I'm an idiot. Late, cool [ex-Sunday Times editor] Harold Evans – often held high as the embodiment of the campaign for moral journalism – He once said: 'The misrepresentation of Levison's main proposal is staggering. The portrayal of his main proposal for legal prop as state control is gross distortion. Most journalists didn't bother reading Leveson's suggestion because it was easier to watch Newsnight just to get their opinion pieces out…"
This may be one of the most unusual things Kogan has ever said.
"I'm talking about regulating the independent press," said Drones. Do we really want people to love [ex-Daily Mail editor] Paul Daker, who has taken huge sums of money from the EEC for his country estates where luxury and modern can pay to film anything that moves, while actively campaigning to eliminate the very institution he takes the money from? "
It seemed to me that Kogan was using this whole exercise as a platform to express his crazy opinions. "Get what you want," I suppose, and grill him by questioning him about Ken Loach's latest criticism, #MeToo — and how he can reconcile hilarious tabloid stories from his so-called past. I also touch on his huge house – and whether he can be accused of champagne socialism.
Three perfectly placed banana skins – which he'd surely slip on only to land on a very large cow ranch, leaving him lumpy in cow filth and banana chunks.
I drool over the prospect of dropping that precious ass. But as I leaned forward to pretend to pay attention to Kogan's muddled things, my elbow somehow rested on my Dictaphone, pressing the pause button, meaning I failed to record any of his answers.
Shame, because almost all he says for those 20 minutes is to cancel out the gold dust.
We split the bill. The Guardian gave me a modest budget to cover lunch, but I spent almost the majority of it on egg sandwiches and chips at the service station. I'd be annoyed if Kogan was going to fill his face on a dime.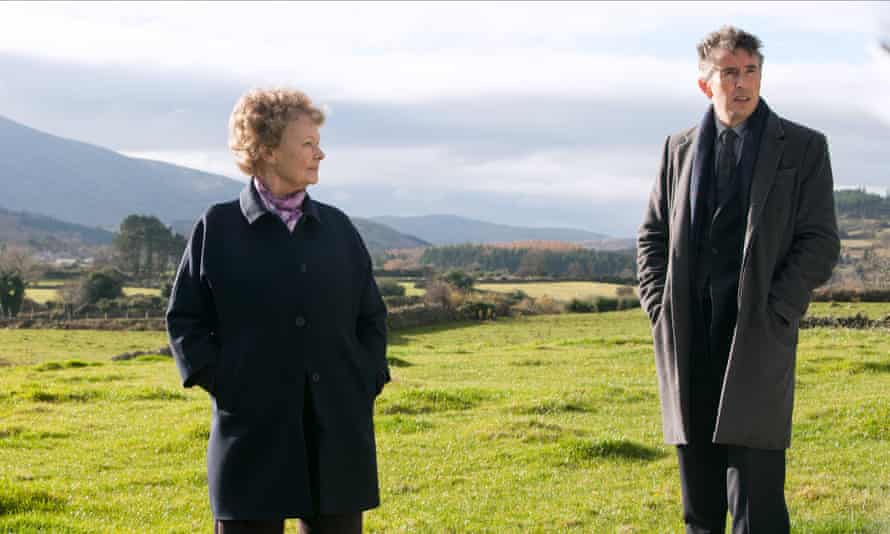 Later this year, Coogan will play Sir Jimmy Savile in the BBC One drama, the accountAbout broadcaster shame and jogger. Most of us would find opposite pleasure watching Coogan drive his good name to the wall by associating his brand with Savile. Why on earth does he think it is reasonable for him to play such an abhorrent man?
"It's just a turn," he shrugs. "Dominic West played Fred WestMultiple killer. David Tennant played Dennis Nielsen. He killed and ate men. I mean Nielsen, not Tennant. "
Kogan is currently starring in Channel 4 Riding, a comedy-drama (or "drama" or "zombie"), dealing with post-#MeToo politics; Something he has no right to talk about. The last time I checked, it wasn't even a woman. Maybe he? That would explain his poor physique, in which case I support his right to speak out.
"Doesn't it feel like you're playing with fire?" I ask. I had my car And Poetry inciting to make #MeToo jokes before now."
He thinks for a second. "While some think humor downplays important issues, I think it can take the place of birth control pills and allow people to open up about a discussion they wouldn't otherwise have. It creates a safer space where…"
I won't even write the rest of the sentence. It is utter nonsense.
Kogan once described me personally as a petite from Englander. The apotheosis of everything he hated in England. So I'm amazed when he invites me into his house, a big rustic mound with his own bluebell lawn he's remaking. groan.
As he was reviewing his built-in coffee maker, I looked casually round to see if he had any sloppy decorations or anything to get rid of, but a lot more like my house. Bafta cup on rack. "Yeah, I've had seven or eight, plus some nominations."
His casual boast is painfully transparent. The guy probably has every award and nomination cataloged in the ledger somewhere.
Then there are two Academy Award nominations for Philomena in 2014 — one for writing, one for production.
"Except that it's been a long time since you were nominated in either of those two categories, right?" I'm a needle.
On the table lies a copy of the Guardian newspaper today. As is customary for the left-leaning Guardian, they run a story about Boris Johnson's shutdown parties, when in fact they would have run stories about how he got the job.
Coogan chuckles terrible. "The fact that these frail Conservative MPs are stuck between a rock and a hard place — not sure if they'll abandon or support Boris to save their skin — is frankly delicious, and puts a spring in my step every morning. I have a feeling of warmth and mystery just by thinking about it."
What an unpleasant man. Most of us feel warm and fuzzy from roasting marshmallows over a fire, watching a Labrador chase a stick through home counties or spying David Cameron nibbling on some Alex James cheese at a Chipping Norton party. But not Kogan. He enjoys the distress of his enemies. I feel sorry for him. In fact, I don't. I want to give him leverage. If she did, she'd get even more applause from those liberals in Hollywood who gave Will Smith.
"Why don't you stick with comedy?" I ask.
"Why don't you stick to broadcasting?" He opposes. "You're on a tour looking at things you know nothing about – life coaching or something else."
I replied, "I am a broadcaster." "Preaching the things we know nothing about is what we do. Why do you think we all have podcasts?"
In addition to life coaching he is something I know about. Stratagem (or New Ways of Thinking in a Post-Covid World) is a life management system that improves people's quality of life in combination with bet365 and P&O. Simply Google 'positive opinions about Alan Partridge Stratagem" and you'll see plenty of reviews glorifying a thoroughly enjoyable evening where I educate, inform and entertain (something the BBC used to do).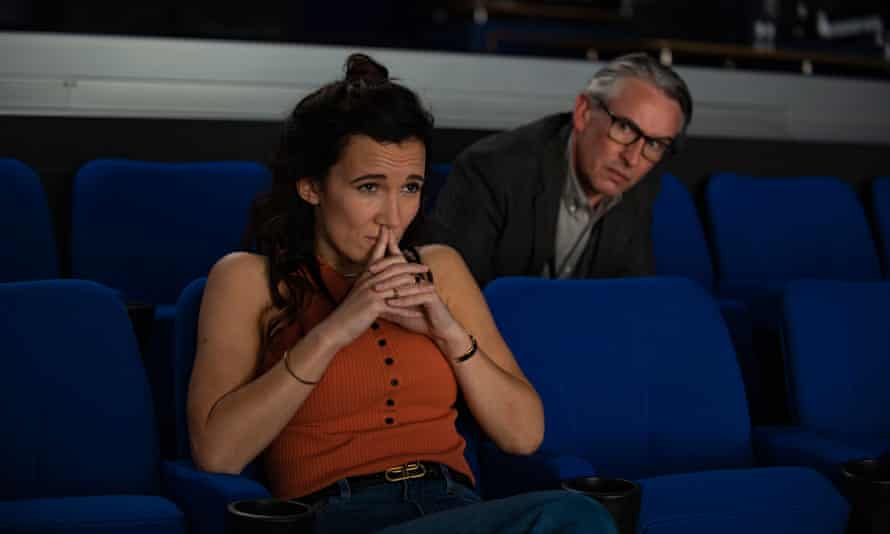 He wanders to look out the window at his huge garden. My chance to throw another bomb. "Look at this place. You are my champagne subscriber! "
He moves uncomfortably, jumping from one foot to the other – although he may just need a toilet.
"I prefer to think of myself as Trotsky than Tenent," he said, smiling, turning away from my metaphorical bombshell with a metaphorical badminton racket. It's a lame, unfunny and weak joke that's clearly designed to pervert.
Coogan's dialect veers between the reconstructed received pronunciation and the reconstructed North, from Hilda Ogden Manconian to George Osborne, depending on who he's trying to impress.
"Yeah, well, you never look like you're from Norwich," he replies. "I've literally never heard anyone from East Anglia with anything like your accent."
The two are not remotely comparable. Norfolk accent broadcasts anthrax, and left me no choice but to hire a dialect coach who trained me to give it up permanently, through intense private lessons and tiny electric shocks.
"Kogan, you didn't answer the question." I repeat in full: "Look at this place. You are my bubbly socialist!"
Coogan sits with his head in his hands.
"Alan, what you don't understand is – I don't have all the answers. I doubt things. To write good drama and good comedy, you have to embrace skepticism and irony. Truth comes from the struggle of the human heart. I am a creator."
Arrogance! The only other person I've heard describe himself as being creative is my accountant and he's now in jail.
"I'm just trying to figure things out," he continues. He seemed to be close to crying, so I went and held him in my arms.
"I don't think all England's young people are bad," he muttered. "They have a community, an innate sense of decency."
He takes my hand in his and kisses me. It is full. Tongues, noises, draws.
After two or three minutes, I pushed him away. "What are you doing?!" I shout.
"I'm sorry. I can't help it."
"True that's it," I sarcastic. "I will tell everyone."
Kogan fell for that hook, line, and trough. I was flattered and kind to him, knowing that he would try to kiss me. It's the oldest press trick in the book.
"I'm sorry, I just thought we had a connection."
"I think I'd better go."
"Yes. Sorry about the kiss thing at the end."
As I head back to East Anglia – a Fleetwood Mac blaring over the car stereo – I can't stop laughing. If only Coogan was on social media, I could drive him further and conclude if he doesn't respond, just as I'm sure this article will be left out in the comments below. And although it pains me to admit it, he accepts it very well.